STAGE SIGHT ANNOUNCES CHANGE IN LEADERSHIP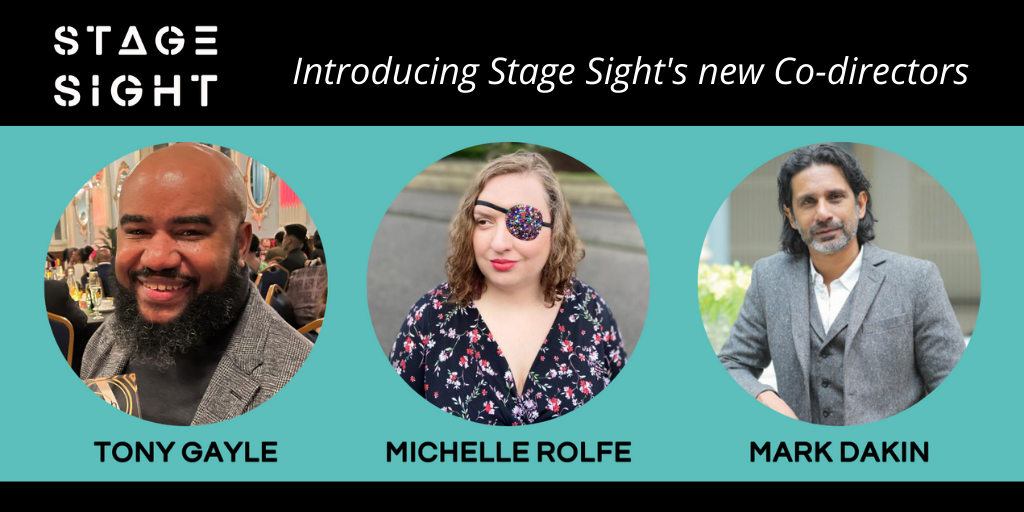 Stage Sight have announced changes to its leadership structure, with three existing committee members taking on new roles as Co-directors, as Founder Prema Mehta moves on to continue to influence social change through other artistic leadership roles.
The change in structure sees Mehta stepping back from her leadership role at Stage Sight, whilst remaining involved with further projects. Existing committee members Tony Gayle (Freelance Sound Designer), Michelle Rolfe (Producer at Birds of Paradise Theatre Company) and Mark Dakin (Technical Director at The Royal Opera House) will lead the organisation in its next exciting chapter. Speaking of the announcement, the new Co-directors said:
We are delighted to be working together as the new co-directors of Stage Sight. Prema Mehta has worked tirelessly over the past four years to create a strong support organisation for the sector, doing key work to help diversify off-stage roles, and we are thankful for her invaluable contribution to the organisation. Similarly to Prema, all three of us have lived experience of facing barriers, working within the sector in these roles, which has given us all an insight into how crucial it is to continue the good work already in action. As we face the next stage of the pandemic and beyond, we are committed to growing Stage Sight's presence and role within the sector to make significant lasting change.
Together, the new Stage Sight co-directors and the committee will continue to learn and work to constantly improve the levels of representation within the off-stage workforce.