The Consortium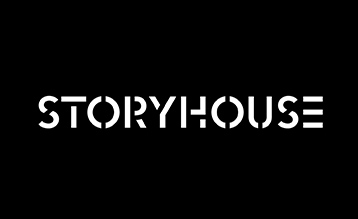 Storyhouse
Storyhouse is a library, theatre, cinema, community hub, cultural centre and restaurant.
The pioneering new library within Storyhouse, where members of the community work alongside city librarians, has the longest opening hours of any UK public library and is open every day until 11pm. Storyhouse offers over 2,000 activities each year for local marginalised groups, including autism friendly colouring sessions, sewing groups for refugees and regular classes for isolated and older communities.
The organisation houses a nationally-acclaimed theatre company with home-produced stage shows each year, including the first ever version of Enid Blyton's The Secret Seven. Storyhouse also founded and runs the country's most successful regional open-air theatre company, Grosvenor Park Open Air Theatre, in the city's main park, and an open-air cinema, Moonlight Flicks.
Storyhouse produces and is home to a number of specialist festivals each year, including Chester Literature Festival, WayWord half-term Festival, Storyhouse Women, Blink Festival for new parents, Love Later Life and The Great Get Together for older communities, Kaleidoscope Festival for adults living with a disability, Young Takeover, and Storyhouse Festival of Languages.
We share Stage Sight's vision of a reflective work force that is more inclusive of today's society. We are working hard to increase the diversity within our organisation, starting at the very top with our Board of Trustees. We are lucky to have a purpose built building where disability access needs were high on the building agenda and we are very proud to promote a disability friendly programme when it comes to our cinema and theatre programmes.