The Consortium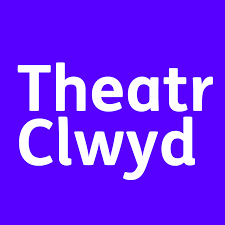 Theatr Clwyd
The award-winning Theatr Clwyd is Wales' biggest producing theatre. Since 1976 Theatr Clwyd has created exceptional theatre from its home in Flintshire, North Wales. Driven by the vision and dynamism of award-winning Artistic Director Tamara Harvey and Executive Director Liam Evans-Ford, Theatr Clwyd pushes theatrical boundaries creating world-class productions.
Theatr Clwyd's recent partnership with the National Theatre led to the creation of Home, I'm Darling which won Best New Comedy at the Olivier Awards and was nominated in five categories including Best Set Design and Best Costume Design. Other projects of note include the UK Theatre Award-winning musical The Assassination of Katie Hopkins, the site specific, immersive Great Gatsby and the Menier Chocolate Factory co-production of Orpheus Descending.
Theatr Clwyd is one of only four theatres in the UK to build sets and props, make costumes and paint scenery in-house. Their impressive team of workshop, wardrobe and scenic artists, props makers and technicians ensure the skills vital to a vibrant theatre industry are nurtured right in the heart of Wales, developing the theatre makers of the future. In addition to this, Theatr Clwyd hosts an artist development programme, trainee technicians' scheme and an eighteen month traineeship for directors, to develop the Artistic Directors of the future.
Theatr Clwyd works in the community across all art forms and is recognised as a cultural leader for its cross generational theatre groups, work in youth justice and diverse programme of arts, health and wellbeing. Award-winning Community Engagement projects include Arts from the Armchair, in partnership with Betsi Cadwaladr University Health Board, which uses theatrical making skills to help people with early onset memory loss and their carers, and Justice In A Day, working in schools and the law courts to help at risk children to realise the consequences of crime.
Theatr Clwyd has received planning permission for a major Capital Redevelopment Project which will reimagine the theatre's public spaces and create a greener, more efficient and sustainable building where world-class art can thrive and social action is rooted for generations to come.
During the Covid-19 pandemic the theatre has been active in helping its community, from hosting blood donation sessions and distributing food to vulnerable families to creating digital dance workshops for those with Parkinsons and sharing creative packages and activities with those most isolated.
Our involvement with Stage Sight is born of a belief that everyone should have the opportunity to take up a career in theatre should they want to. That pathways within the industry should be available for the many, not the few. That we have a responsibility to improve and educate ourselves, and our communities, through action.