Stef O'Driscoll
Directer and Co-Founder of Class and Coronavirus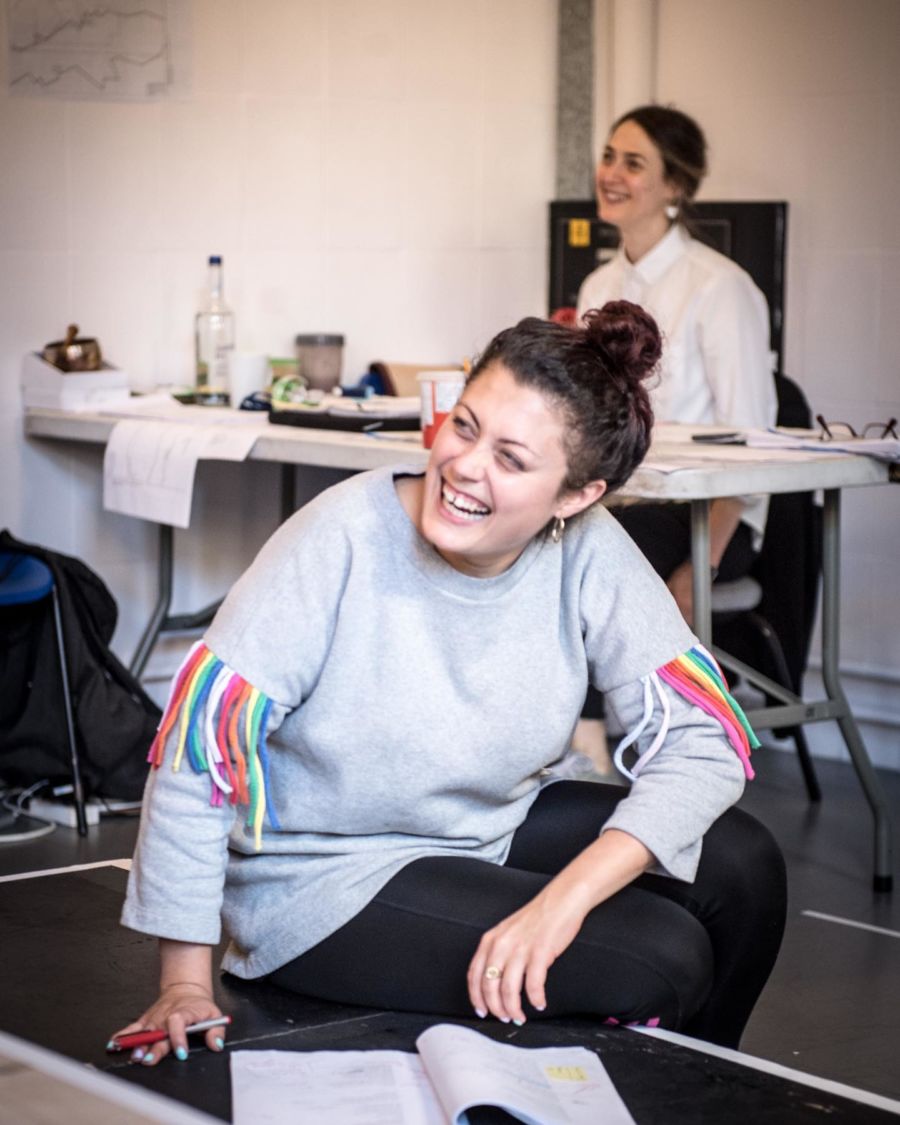 Stef is a theatre director and was previously the Artistic Director of nabokov, the Associate Director at Paines Plough and the Lyric Hammersmith. She is considered a pioneer of the movement gig theatre, with accolades that include WITH A LITTLE BIT OF LUCK being the first radio play to be broadcast on BBC 1Xtra, winning Best Radio production at the BBC Radio and Music Awards 2019. She is a patron for COMMON, an OPEN DOOR tutor and works with charities, schools, universities and theatre organisations delivering educational, artistic development and participatory projects.
Directing credits include:
A HISTORY OF WATER IN THE MIDDLE EAST| Sabrina Mahfouz (Royal Court Theatre)
INSIDE THIS BOX | Yasmin Joseph (Clean Break)
LIT Sophie Ellerby (Nottingham Playhouse/ Hightide)
BOX CLEVER Monsay Whitney (The Bunker)
YARD GAL | Rebecca Prichard (Ovalhouse) * winner Fringe Report Awards for Best Fringe Production 2009
For Paines Plough: ON THE OTHER HAND WE'RE HAPPY Daf James | DAUGHTERHOOD Charley Miles | DEXTER AND WINTER'S DETECTIVE AGENCY by Nathan Bryon (Paines Plough /Theatre Clwyd 2019 Roundabout Season)
ISLAND TOWN Simon Longman | STICKS AND STONES Vinay Patel | HOW TO SPOT AN ALIEN Georgia Christou (Paines Plough Theatre Clwyd 2018 Roundabout Season)
WITH A LITTLE BIT OF LUCK by Sabrina Mahfouz, HOPELESSLY DEVOTED by Kate Tempest, BLISTER by Laura Lomas, and as Assistant Director: WASTED by Kate Tempest.
For nabokov: LAST NIGHT by Benin City (Roundhouse), STORYTELLING ARMY (Brighton Festival) and SLUG by Sabrina Mahfouz (Latitude).
For the Lyric, as Co Director: A MIDSUMMER NIGHT'S DREAM, as Associate Director: MOGADISHU (Manchester Royal Exchange), as Assistant Director: BLASTED – winner Olivier Award for Outstanding Achievement in an Affiliate Theatre 2011
I alongside and theatre director Caitriona Shoobridge set up the Class and Coronavirus project initially as a space for working class, benefit class, criminal class and underclass artists (WBCU-C) to check in during the on going COVID-19 pandemic.
Since the group's initial conversation, the project has:

Supported WBCU-C artists to stay connected through the Class and Coronavirus online monthly meeting.
Provided support for artists experiencing barriers to accessing opportunities online.
Supported emerging artists to participate in online skills-based support by paying them to participate.

A smaller group of artists from the Class and Coronavirus community and in partnership with COMMON has been formed to develop a response to the on going challenges faced by working class, benefit class, criminal class and underclass artists during this time. We hope this collective conversation may inform further conversations with the sector, to ensure that support for artists and class diversity is a part of our national narrative post COVID-19.
New Diorama Theatre, RTYDS and Young Vic Directors Programme support Class and Coronavirus.