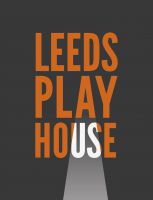 Trainee Sound Designer
Developing new learning and training experiences
There is a real lack of Sound Designers who identify as female in the UK theatre industry. We wanted to create a practical training position to support an early career female Sound Designer to gain on the job experience, both assisting established Sound Designers whilst also having the opportunity to create their own Sound Design on a show and working with our in-house Sound Department.
In terms of resources required to deliver this project, there was a fee of £3650 for ten weeks, plus a separate fee for a mentor to spend 4hrs with the trainee. This was line managed by Associate Director of the theatre. Plus time spent with in-house Sound Department and time spent with freelance Sound Designers across three shows.
Challenges
We had to very carefully word the Job Description and call out as it is illegal to advertise for one particular group of people, even if this is positive discrimination. We therefore had to go through a lot of stages of writing the job description and consult with legal teams to make sure we weren't in danger of breaking the law.


Advice for others
For years, theatres have hosted Trainee Directors and Resident Writers. It's exciting to consider ways to expand these placements to include Design and backstage roles, and to find ways to make them happen from both a funding and practical point of view.
Impact
One of the things that became clear with the applicants is that many had never even considered themselves as possible Sound Designers – just reading the job description had made them realise that this was a valid career and could be something for them.
The successful candidate has had a brilliant experience during her placement and now feels equipped to make the step into Sound Design as a career, knowing she has the relationship and support with a major producing theatre in the region. Brighter Sound who funded the position are delighted with the placement and have now committed to funding a second. And for all the candidates who applied for the role, contact has been made by the Playhouse with a Master Class scheduled to give them the opportunity to find out more about the role of the Sound Designer in theatre.
An interview with Leeds Playhouse, Brighter Sound and Charlotte Bickley, Trainee Sound Designer
How did this project come about and why was it important to do this?
Brighter Sound (BS): Brighter Sound are a creative music company based in Manchester but working nationally and internationally. After noticing consistently low levels of female participants across all our programmes we began to test some affirmative action work creating all-female spaces and opportunities.
Leeds Playhouse (LP): Brighter Sound had received a grant from the Arts Council for their brilliant 'Both Sides Now' programme to support, inspire and showcase the work of women in the music and sound industry. At Leeds Playhouse we had identified that there is a lack of women working as Sound Designers in the UK theatre industry and wanted to start to find ways to address this.
Where did you advertise?
BS/LP: We hosted the job advert on both [Brighter Sound and Leeds Playhouse] websites, with both organisations pushing it via social media channels and to partner organisations in both the theatre and music industry.
Charlotte, where did you see the advert?
Charlotte Bickley (CB): A few different friends sent me the listing, and I saw it on the Brighter Sound network Facebook group. It just seemed like an amazing opportunity – as someone without a theatre background to just go straight in and learn on the job at such a prominent theatre was very exciting! I had never considered doing theatre sound design before but the more I thought about it, it combined so many elements of skills I already had and things that I was interested in learning more about, so it was the perfect combination.
Leeds Playhouse and Brighter Sound, what appealed to you about Charlotte?
BS/LP: We asked applicants to send an expression of interest either via letter or video, and to send links to three examples of music or sound they had created. Of all the candidates, Charlotte was the one who had the greatest understanding and instinct that Sound Design in theatre is fundamentally part of the storytelling combined with some really interesting projects she had been volunteering on using sound made her the perfect candidate for the role.
Charlotte, tell us about your experience.
CB: Overall the experience was fantastic – everyone was so friendly and supportive all the way through. I learnt loads and gained confidence. I worked on a remount of Kes with John Biddle, random with Xavier Velastin, Dinner 18:55 with Stella Litras and Hamlet with Alex Braithwaite.
Will there be opportunity for Charlotte to come back to Leeds Playhouse and work with you?
LP: Absolutely. Charlotte is a brilliant early career Sound Designer and we loved having her here as part of the team. The scheme itself was 10 weeks long and we've subsequently had her back in the building working on an R&D with one of our Trainee Directors. We'll definitely work with Charlotte again in the future.
What advice would you give to those looking to create similar schemes?
LP: One of the things that seemed to work particularly well was giving the Trainee the opportunity to work as an assistant and also giving them a project to create the sound on themselves. This allowed Charlotte to put into practice the variety of skills she had learnt, to undertake a technical process and showcase her Sound Design skills.
BS: I think it's so hard for early stage professionals to find a 'route in' to a career – there is a lot of value in creating opportunities that are really practical and enable you to learn, grow and test your experience in safe settings. We think there is still a need to diversify the workforce within the creative industries and we've found affirmative action to be a positive way of encouraging people.
What other projects has this led to?
CB: I just finished a project in London called 'Fuck You Pay Me' where I was the sound designer and composed and played the score live. I have started an R&D on a new project about Whales at Leeds Playhouse. And I am working on 2 other plays over the summer, Machinal at ArtsEd in London and All of Me which is going to Edinburgh/London.
What would you say to someone else thinking about applying for something like this?
CB: Even if you think you don't meet all of the criteria then definitely still apply. I thought I had no chance of getting this because I didn't have theatre experience and thought I wasn't technically skilled enough.
BS: From our perspective the success of this programme has been the collaboration – with incredible partners working in music and the arts across the North of England. It has been brilliant to meet and work with Amy and the team at the Leeds Playhouse to create this professional opportunity.
Would you create another similar scheme?
LP/BS: The placement was a huge success and we are already looking to repeat it with applications open in Autumn 2019.