Katie Sykes – Stage Sight Member blog post
I'm a Bristol based theatre designer and an individual member of Stage Sight.
My career, which has included many shows and workshops created for and with young people in schools and colleges has always had an ethos of inclusivity but having joined Stage Sight I'm hoping to strengthen that commitment.
A couple of weeks ago I ran an all day design workshop at the Bristol Old Vic for 11 teenagers.
Although the focus of the day was mostly about fun, design based activities it marked the beginning of a practical commitment to the aims of Stage Sight.
I used the opportunity to not only introduce them to theatre design via my own work but by highlighting the work of other designers such as Rosie Elnile and Khadija Raza.
We discussed different pathways into the industry and of sharing the idea with friends and family that offstage jobs do exist and are an option despite all the hurdles both financial and otherwise.
This was however just a very small step and so I've been cooking up other ways in which I can utilise my connections.
As a white middle class woman I realise that I personally may not be the ideal role model to inspire a new generation of diverse theatre workers. I do however have links with many theatre organisations particularly in Bristol, most of whom are already striving to improve diversity.
So I've decided to focus my efforts on trying to be a "bridge" between those companies and other non-theatre based arts organisations working with young people.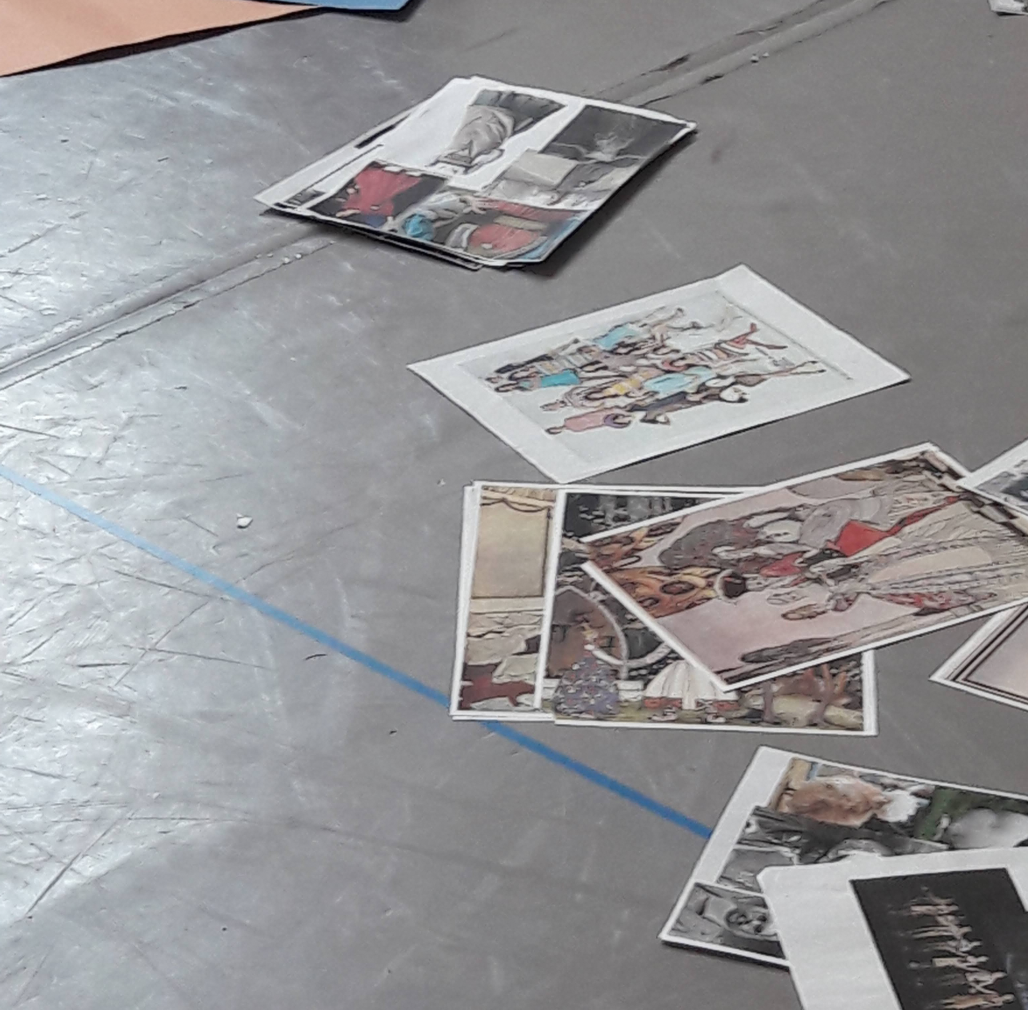 For example I've just applied to become a mentor with Rising Arts Agency. Their mission is to empower underrepresented young people to fulfill their creative ambitions and make social change happen.
Other plans include a design talk and workshop with City of Bristol College, mentoring the recent MA graduates from the BOVTS design course and approaching local Art Foundation Courses to offer a design placement opportunity once I'm actually back working!!!
Like I said, small steps for now but as an individual artist this for me seems not only a practical contribution to the cause but also one that I'll really enjoy.
Katie Sykes
Kate Sykes – Stage Sight Member Page
Stage Sight Member